Welcome to my series where I discuss Yang Zing tech cards, new options for Yang Zings, tips for link Yang Zings, and more! Today, we discuss the inclusion of the artifact engine in Yang Zings and its applications to the deck.
Yang Zings have always lacked disruption qualities. Sure, they can make insane boards like Void Ogre, Hope Harbinger, with a Tzolkin, and a Crystal Wing, but if you can't make those boards, there really is nothing for the deck to do and your opponent can basically just go off however much they want, and you can't do a thing. This is where the Artifact engine could come in.
If you don't know, the Artifact engine is a very popular engine used in any deck to boost its disruption  and give it more power and resilience. I assume a lot of you know about the engine already since its in literally EVERY deck these days, but let's go over each key component of the engine and their applications to Yang Zings.
Most Artifact Engines Include:
3x Artifact Scythe (For general disruption)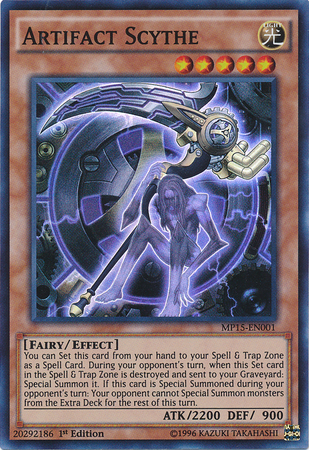 1x Artifact Moraltach (Its Limited, but still a really decent card)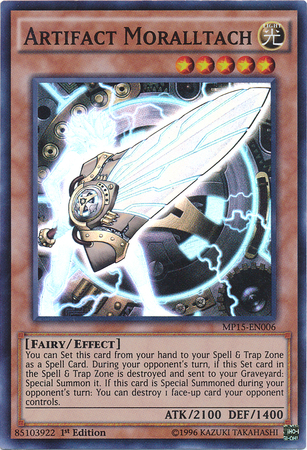 3x Artifact Sanctum (For Triggering Your Artifacts and getting them out)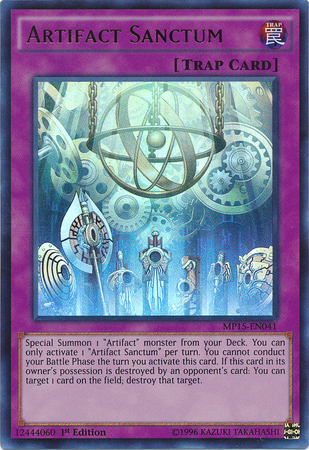 Its worth noting that some people also run artifact ignition, as it can help start the engine up, use up set artifacts, and pop your oponents backrow. It could also be very useful in Zing decks like quasar zings and tzolkin zings.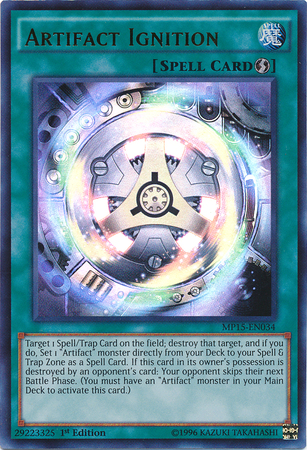 You can also run some of the other Artifacts, like Begaltach, though it can get bricky if you run too much of them, so I would recommend side decking them if you are going to run the other ones at all.
Now, lets go over each main card in the engine and how it can help Zings.
1st off, Artifact Scythe is an extremely good stun card that outright shuts off decks like Zoo and summons a beater on top of that.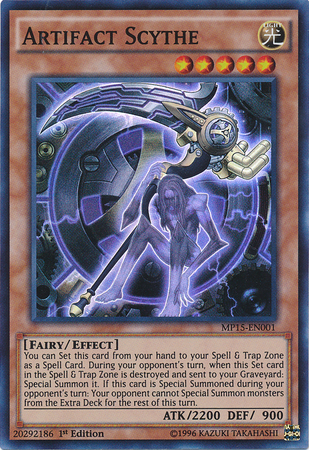 Now the interesting thing is while not only acting as a D barrier to the entire extra deck, it summons a level 5 monster to your field, which is great in a synchro deck like Zings, as next turn, if it lasts, and you have 1 tuner in your hand, that's an instant synchro, and can even act as an extension piece to many Zing combos, quasar Zing combos, Tzolkin Zing Combos, etc. It can even act as an instant Tzolkin without your Normal Summon if you are running Sea Monster of Thesis, which is a card I will go over in a futute article. Overall, a great card that can shut off your oponents turn and gives you an extension piece on yours, and synchro decks love extension pieces. The only bad thing about it is it can be utterly useless against decks like True Draco, but you can always side in the other Artifacts and Side out Scythe.
The next card is Artifact Moraltach, which is limited, but still a staple in the Artifact engine.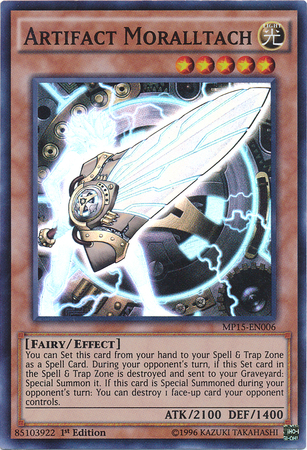 This card is arguably even more versatile then scythe, as it can pop anything your opponent controls as long as its face-up, which is absolutely insane, and basically gives your deck a drident that's a 2100 beater. No wonder this card is limited. Something you can do is activate Artifact ignition during your oponents turn, pop a s/t your opponent controls, then summon a Moraltach and pop a Face-up monster or Spell/Trap, which can be extremely useful against decks like true dracos. Again, it also acts as an extender to your plays, like Scythe, and is extremely useful in Quasar or Tzolkin Zings.
Up next we have Artifact Sanctum, which is an obvious starter to the engine.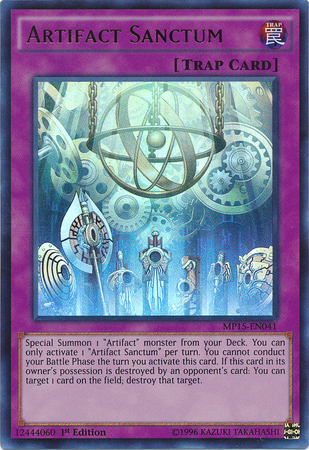 This is basically self explanatory, gets the aforementioned Artifacts out and ready for disruption free of cost. A must of 3 of in the engine.
Finally, Artifact Ignition. This is an optional card, but can really help in quasar or Tzolkin Zings, as an instant level 5 can really help get to that Tzolkin or quasar all the more quicker, and the ability to pop backrow and trigger your (Dead) artifacts in hand is useful as well.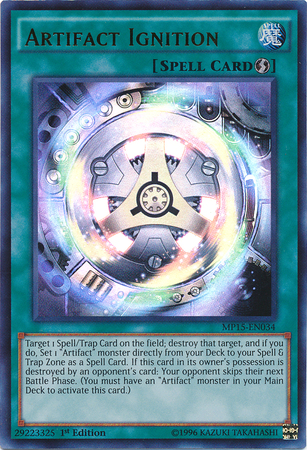 1 thing you can do with this engine is:
Summon Scythe on oponents turn, they basically have to pass, you go, you summon Thesius, make an instant tzolkin without your normal summon, trigger tzolkin, then summon crystal wing, then do the regular Yang Zing shebang with Denglong or Jiaotu, and end off with the regular Yang Zing board of Hope Barbinger, Void Ogre, plus a Tzolkin and a Crystal Wing. Locking your opponent out of another turn.
Also, it can help you get to your quasar easier if you're playing quasar zings. Artifact + level 1 tuner (I.e Chiwen) = Level 6 synchro + Formula Synchron + Rank 4 Synchro = Quasar
All in all, I feel like this engine could really boost the power, versatility, and disruption potential of this deck. I feel like this engine has soooo much potential that has already been proven and shown in tournament results, and researching

 its potential in zings is definatly worth it, no matter what Zing build you run.
All in